A number of key organisations are working closely with ACE to support the successful development and launch on the Donside Hydro Scheme.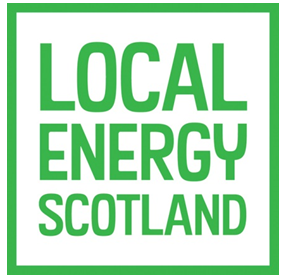 Local Energy Scotland (LES) helps communities via a wide range of support, including: access CARES, Support to access the Renewable Energy Investment Fund (post-consent loans). CARES has been established by the Government to accelerate progress towards government community and renewable energy targets. They want to support the development of locally-owned renewable energy projects, particularly those which provide wider community benefits.

Highland Eco-Design Ltd is a geographically distributed company of micro-hydro installers based throughout Scotland. Since incorporation in 2009 Highland Eco-Design Ltd has successfully secured consents for almost 2 MW of micro-hydro capacity. They have commissioned just over 1.1MW of capacity across 28 installations by the end of 2015. They are members of the British Hydropower Association and Scottish Renewables. They have worked with a number of community groups including Apple Juice (Applecross Community Ltd) and Braemar Community Hydro.
Mann Power Consulting is the UK's leading supplier of Archimedean Screw hydropower turbines.  Mann Power introduced the first Archimedes screw as a turbine generator to the UK in 2004 and since then have commission more than 40 hydropower systems across the UK and designed and implemented more Archimedean Screw systems than any other company.

Sharenergy is a social enterprise that exists to help local communities to successfully set up and run local community renewable energy schemes. Sharenergy has been involved with setting up numerous hydro, solar PV, biomas and wind turbine cooperatives and community benefit societies across all parts of the UK that rely on community share for providing capital.
A full service global engagement and communications agency, Weber Shandwick builds and protects brand and company reputations and helps transform businesses and bottom lines. The team in Aberdeen has extensive experience across the energy sector, from oil and gas to renewables.  ACE has partnered with Weber Shandwick to support the Donside Hydro Scheme with community consultation and public relations.
HBJ Gatetely is a progressive and dynamic firm with a significant client base in both Scotland and England. They specialise in energy and climate change law and planning and environmental matters relating to electricity and renewable energy projects, and are supporting Aberdeen Community Energy in relation to property negotiations.
DEP Landscape Initiatives
DEP Landscape Initiatives is a small practice providing landscape design, urban design and environmental planning services for clients across public and private sectors. The company has directed the design and implementation of over 300 projects across Scotland and the north of England. They provide a highly professional service in the fields of urban regeneration, master-planning, environmental impact assessments and landscape design for residential, leisure, retail, education and industrial development.
Burness Paull is a leading Scottish law firm and working across a wide range of industries.  They are working to support Aberdeen Community Energy establish clear and appropriate legal structures and distribution of community funds.
Donside Village was conceived and constructed on the former papermill site by Tenants First, now a member of the Sanctuary Housing group. With around 100,000 homes in England and Scotland, Sanctuary Housing is one of the UK's leading social landlords. With more than 40 years' experience in housing, providing good quality, affordable homes is at the heart of everything they do. As a not-for-profit organisation, Sanctuary reinvest any surplus they make back into the local community, look after our homes, improve services and make the communities we serve a place people are proud to call home.